Installation Video of Radiant Wall Panel System
Installation Tools Needed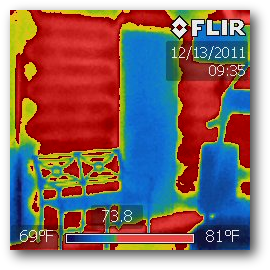 Spa room with radiant floor and wall heating.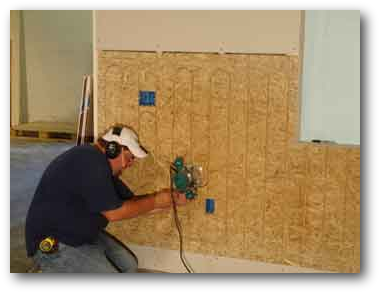 Hydronic Manufacturing's wall panel system, utilizes the same 5/16-inch Pex tubing and associated manifolds as all existing Quiktrak® and Climate Panel® radiant floor systems, of which 800 acres (3.2 million square meters) of floor space are presently in operation in North America.
Radiant wall panel heating has proven to be a great heat source: As a supplement to floor heating in bathrooms. As a primary heat source in sleeping quarters, living areas, finished basements, garages, indoor pools, sports facilities, attics, bonus rooms, and in combination with floor heating in high heat loss areas.
Through the use of our patented radiant wall heating system, this wonderful and comfortable heat source has been made adaptable and affordable for American wood frame construction. The system is ideal for remodeling projects where floor heating is too problematic to be retrofitted.

Above all, the Hydronics wall panels are a perfect marriage in combination with HVAC systems utilizing electric heating boilers or hot water tanks as heat sources. A great opportunity to combine HVAC with comfort radiant heating at a very cost effective installation method.
Wall heating is an ideal supplemental heat source.